Join us at the Velvet Antler Cafe!
Open Friday May 15, 2020
Please call us for take out orders! Kitchen is open daily 10:00am-6:00pm
Menu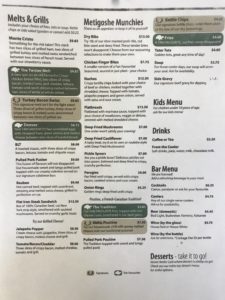 Catering:
Unfortunately, due to the current COVID-19 pandemic we have made the difficult decision to not offer catering for the 2020 season. We hope to be back to our new normal for the 2021 season and be able to offer this service once again.
Reservations:
At this time we will only be offering take out and will update this as the COVID-19 pandemic situation evolves